---
Make a Date to Vaccinate:
Protect your family from winter respiratory viruses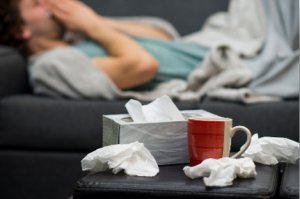 Flu season is coming, and this year it's expected to spread along with RSV and COVID-19. Common sense strategies like handwashing, covering your cough and sneezes and staying home when you're not feeling good are important. If you haven't been vaccinated, it's not too late!
Flu: It's important for everyone over 6 months of age to receive a yearly flu vaccine to avoid risk of severe disease. While the vaccine won't necessarily prevent flu infection, flu vaccines have been shown to reduce the severity of symptoms and prevent tens of thousands of hospitalizations each year.
COVID-19:  COVID-19 can be very contagious and spreads quickly. While most people with COVID-19 have mild symptoms, some people become severely ill. The updated COVID-19 vaccine is recommended for everyone over six months of age. Vaccination remains the best protection

 against COVID-19-related hospitalization and death. Vaccination also reduces the chance of suffering the effects of 

Long COVID

, which can develop during or following severe infection and last for an extended duration. The updated COVID-19 vaccine is a single dose whether or not you've had previous COVID vaccinations.
RSV: RSV is a respiratory virus that usually causes mild, cold-like symptoms. Most people recover within a week or two, but RSV can be serious, especially for babies and older adults. In fact, it is the leading cause of hospitalization for infants under 12 months of age. RSV also results in over 10,000 deaths in elderly Americans.RSV vaccinations are recommended three groups:

Infants under 8 months of age: A new vaccine, Beyfortus®, was recently FDA approved. It is the first preventative vaccine for RSV approved to protect infants.
Important for parents: The RSV immunization for infants, Beyfortus®, is only recommended for infants YOUNGER than 8 months. If your child is 8 months or older and at high risk, a doctor's note indicating the reason and the required Beyfortus dosage must be provided to us at your visit to receive the vaccine. Your doctor may also fax the note to Super Shot at (260) 739-5623.
Expectant mothers between 32 and 36 weeks of pregnancy: The RSV vaccine Abrysvo® is recommended to prevent severe RSV disease in infants. This vaccine should typically be given September through January.
Adults 60+, especially those over 80 years of age and those over 70 with certain medical conditions, including chronic heart disease, chronic lung disease and diabetes. Two vaccines are available for those 60 and older. Only Abrysvo® is available from Super Shot.
These seasonal vaccines can typically be administered at the same time by Super Shot or other vaccine providers. To make an appointment for your seasonal vaccines at Super Shot, click here.
---
FORT WAYNE MAYOR LEADS THE WAY AS NEW CAMPAIGN KICKS OFF TO BOOST ADULT VACCINATION RATES
SEPT. 11, 2023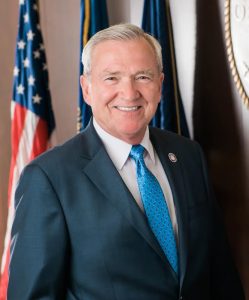 Fort Wayne Mayor Tom Henry is taking the lead in the fight against preventable diseases by receiving his annual flu shot on September 15, coinciding with the launch of the new "Make a Date to Vaccinate" campaign. The campaign is a collaborative effort by Super Shot, Inc. and Aging and In-Home Services that aims to encourage adults, including those with disabilities, to get up to date with their vaccinations.
"Vaccination has a proven track record of reducing illnesses, doctor's visits, and the risk of severe complications," said Connie Heflin, Executive Director of Super Shot, Inc. "Despite the availability of vaccines such as flu, COVID-19, RSV, pneumonia, and shingles, too many Allen County residents remain unvaccinated and at risk for serious illnesses."
Thanks to generous funding from the U.S. Health and Human Services (HHS), Aging and In Home Services and Super Shot will promote vaccination awareness and deliver over 1,000 adult vaccinations in Fort Wayne this fall, including a limited supply of free RSV and shingles vaccines.*
"AIHS received a $1,000,000 grant from USAging to assist and host vaccination clinics throughout northeast Indiana for adults 18 years of age and older as part of the nationwide Aging and Disability Vaccination Collaborative," said AIHS Vice President, Communications & Resource Development, Megan Clouse. "After receiving the funding, we partnered with numerous community organizations to assist with vaccination clinics."
Super Shot offers adult and child immunizations every Tuesday and Thursday from 4-7 p.m. and Saturdays from 9 a.m. – Noon at 1515 Hobson Road. To schedule an appointment, please call (260) 424-SHOT (7468) or visit www.supershot.org. Walk-ins are also welcome.
While uninsured/underinsured families are asked to contribute a small administration fee per vaccination to help support Super Shot's program, no one is turned away for an inability to pay. Public and commercial insurance are also accepted, and insured patients should bring their insurance information.
Fort Wayne Mayor Tom Henry emphasizes the collective responsibility to safeguard the community's health. "We all know how important it is to look out for our community's health so everyone can continue their normal daily lives—at home, at work and in school. Vaccinations are an easy way to protect ourselves and those around us," shared Mayor Henry.